International shipping company in Italy, Florence, Tuscany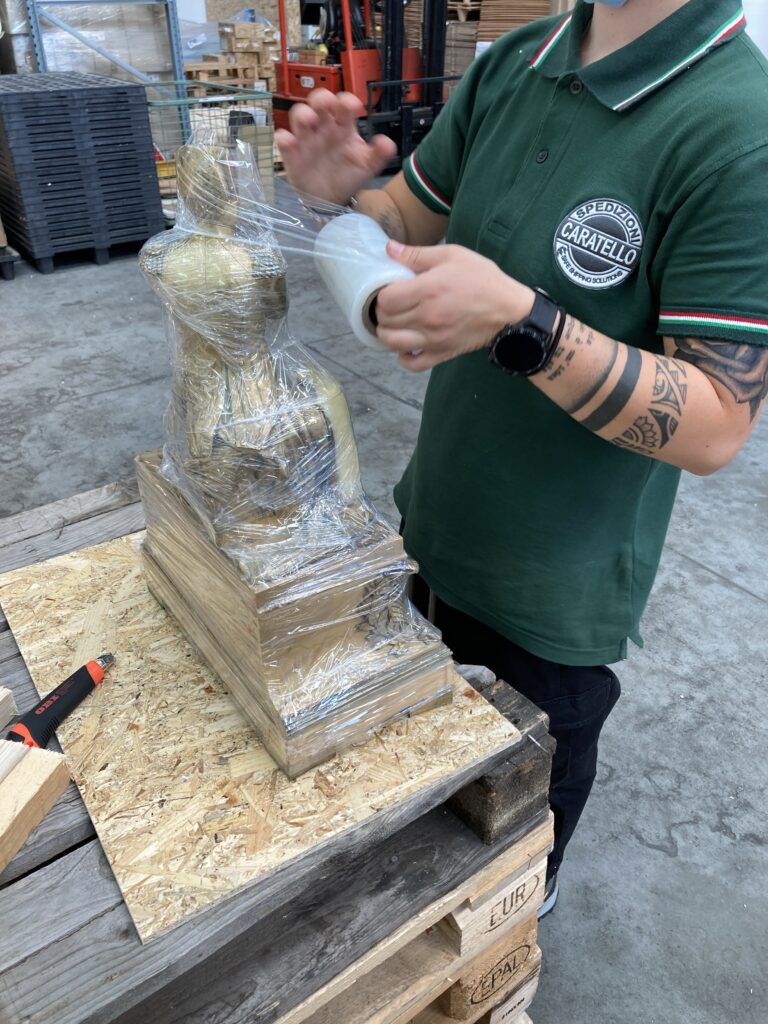 Professional shipping since 2003
CARATELLO SRL has always been a point of reference for national and international shipments out of Tuscany to USA, to Europe…
The company was founded in 2003 to respond to the pressing demand of all those people and companies who needed a reliable, professional shipping service as well as an acceptable cost.
The fermopoint in Florence and the guarded warehouse in East Prato provide a secure base for domestic and international shipments of valuable goods, bulky transports and specific packaging.
International shipping company
From packing to storage to shipping
We will take care of all the paperwork, monitoring every step related to the object shipping service.
CARATELLO SRL undertakes to organize each shipment in line with eco-sustainability and respect for the environment. We only work with partners who adopt green practices, thus ensuring a green footprint every step of the way. Our priority is to always ensure maximum safety for the goods to be shipped, without compromising environmental sustainability.
OUR CUSTOMERS AND OUR SERVICES
Customer service and operations throughout Tuscany
CARATELLO SRL is trusted by privates, tourists, off-site, stores and companies who need professional shipping service in Italy and around the World. They choose our company because of the quality of our shipping service, the professionalism of our staff and the punctuality at every stage of shipping. CARATELLO SRL provides professional packaging materials or shipping supports for packing any object, even very fragile ones, without size limits.
CARATELLO SRL has a skilled staff specialized for years in shipping services aimed at the consumer and particularly the student and tourist in Tuscany.
FILL OUT THE FORM TO REQUEST MORE INFORMATION